Spring Break can be a long week with kids begging for screens or whining of boredom. For an exciting and memorable Spring break this year, take the kids to Oklahoma City. In OKC with kids you'll find family fun that is affordable, educational, interactive and will create lifelong memories.
I've lived only hours from OKC for 5 years and just now discovered the plentiful activities and adventures from this fun city. My kids are already begging to go back to try some new activities and re-visit our favorites. Seeing OKC with kids brings fun and adventure for all ages.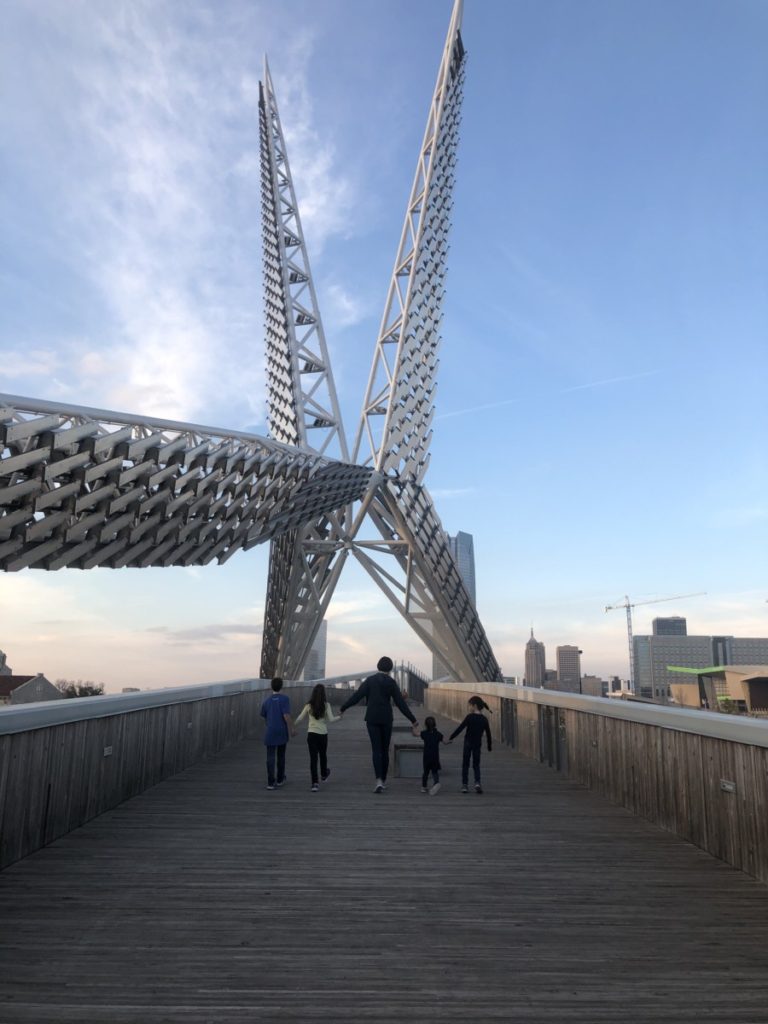 For the sake of writing and reading, I'll abbreviate Oklahoma City to OKC for the rest of this post.
To maximize time on your trip in OKC, I've created a sample 4-day itinerary at the end of this post. Be sure to scroll down to have your next vacation all planned out for you!
**Our family partnered with Visit OKC to experience this city and share the things we loved
Why go to OKC with kids?
OKC is Close
Our family of six lives in the DFW area, which is under a 3-hour drive to OKC. With so much to do and see in the area, I'm sure we will be back for more fun. From the Metroplex it is a quick, traffic-free drive to a new state and new experiences.
If you fly into the Will Rogers World Airport (say that 3 times fast!) you will find an easy-to-use airport. It is a smaller airport (25 gates) but has plenty of flights daily. Rental cars are easily accessible making your transition to your vacation quick and simple. The airport is only 10-15 minutes from the downtown area so you can get started on the fun right away.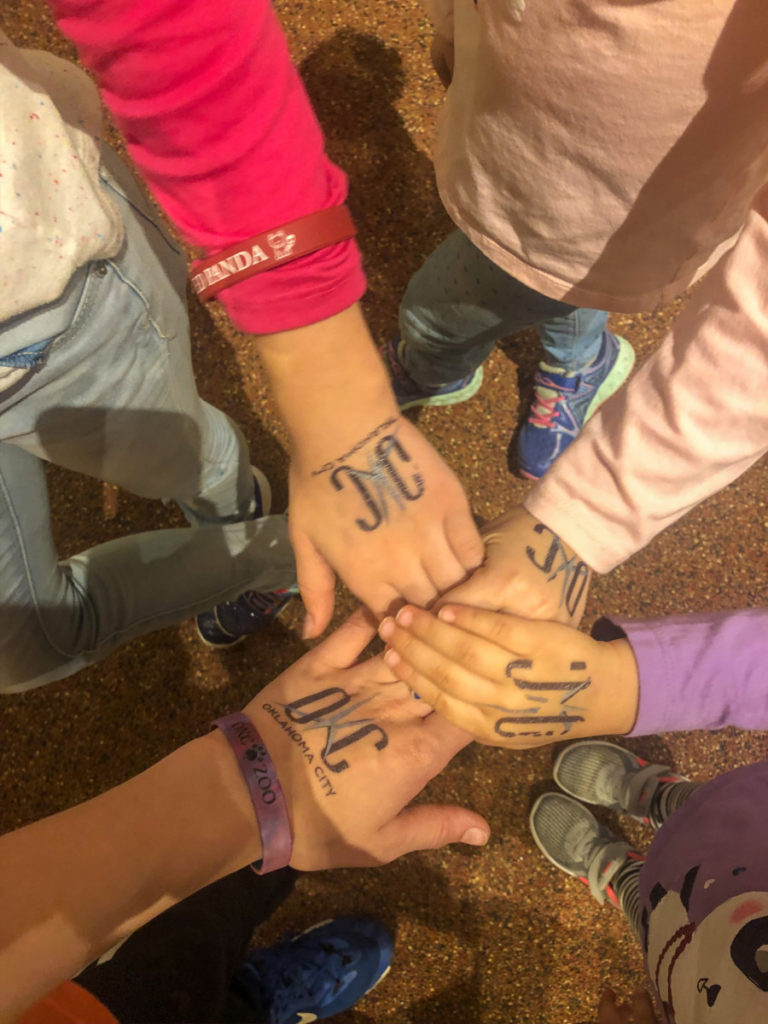 With Oklahoma being in the middle of the country, it is close to so many areas.
OKC is Affordable
Accommodations, food, and entrance fees were so reasonable. It didn't hurt that gas was only $1.85 a gallon and parking was free nearly everywhere. Your hard-earned money goes further in Oklahoma.
OKC is Family-Friendly
Every where we went we saw kids and families. They were welcomed to the restaurants and museums. The people were friendly and kind. It's Southern hospitality at its finest!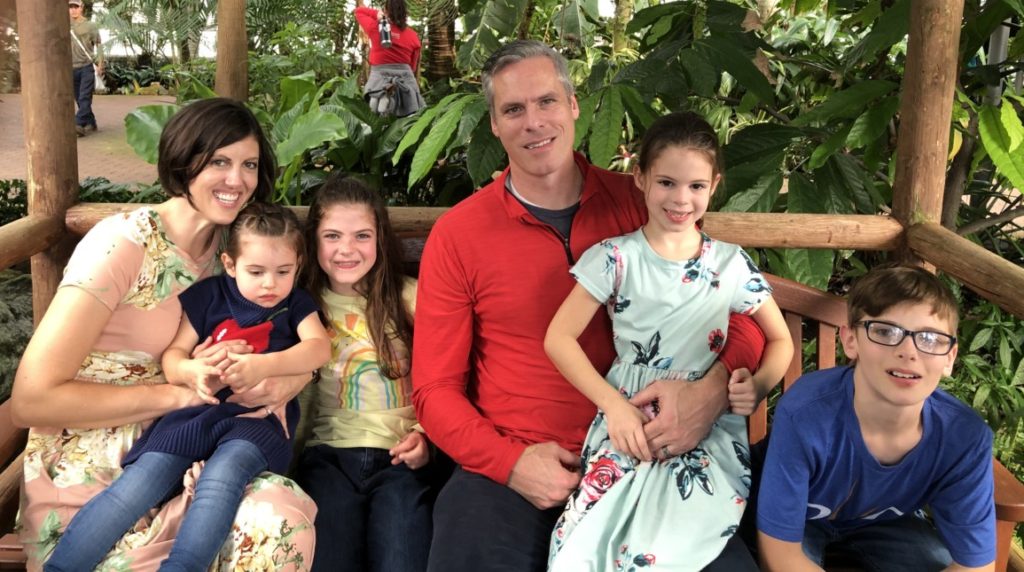 A major benefit of going to OKC during spring break is that it won't be crowded. The entire state of Texas has spring break during the same week in March. During spring break in Texas, all of the kid-friendly venues are teeming with people. Getting out of state, although really close, will ensure a family-friendly environment without all the chaos.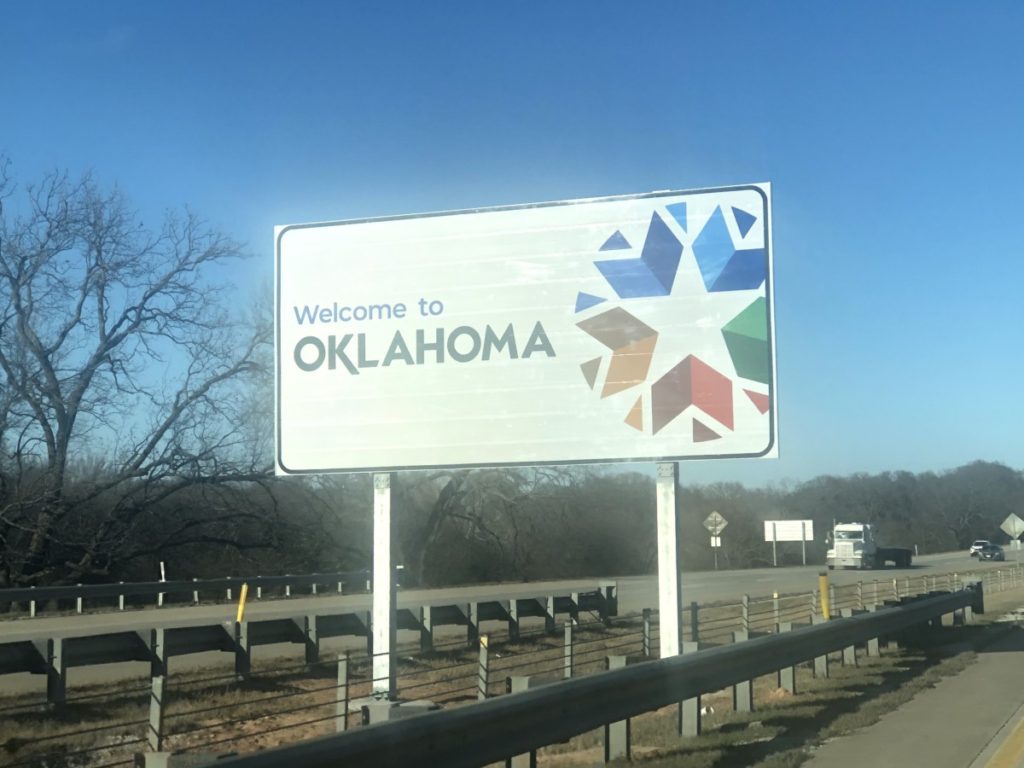 OKC Offers a Variety of Experiences without the big-city craziness
Sometimes travelling in a big city can feel chaotic, busy and overstimulating. Travel time can be exhausting and frustrating. But OKC was the perfect combination of laid-back, relaxing but so much to do.
Time between locations was reasonable. There was no traffic to deal with.
Where to Stay in OKC?
While there are plenty of places to stay in Downtown OKC, we enjoyed our stay at the Aloft downtown OKC.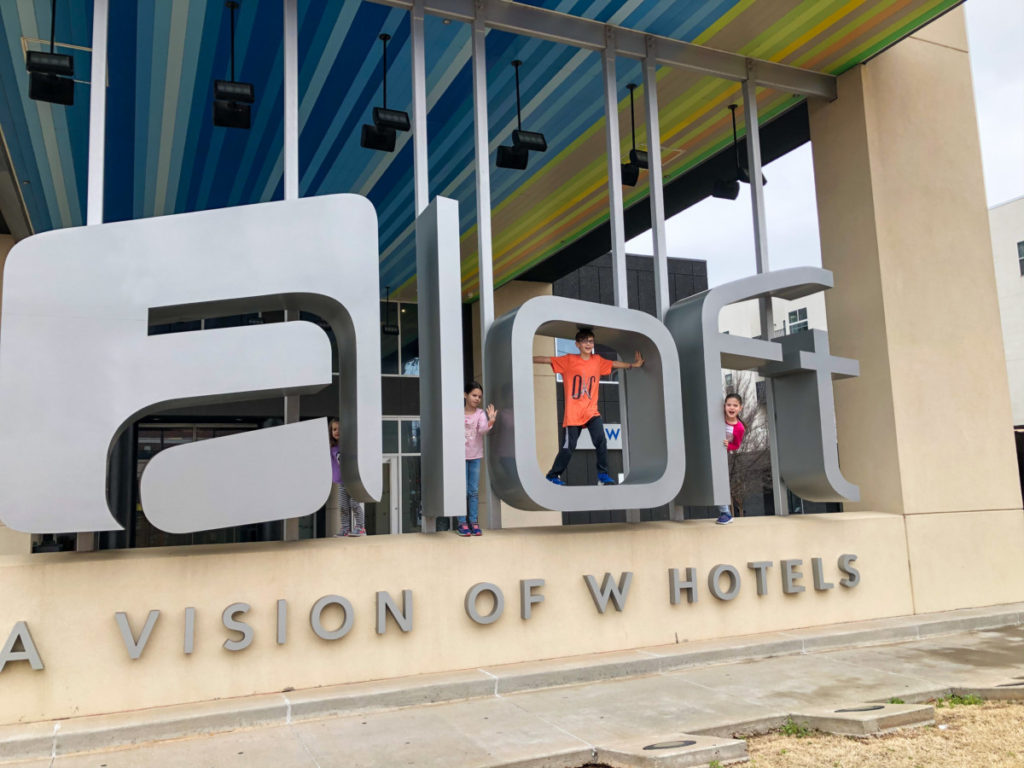 We had a perfect set up with adjoining rooms at the Aloft. Our bedroom had a king bed and the kids room had 2 queens with a toddler air mattress for our baby. Having two bathrooms made it feel like home so we could have the space we needed.
Kid-friendly
The staff interacted with and loved on the kids. From little gifts upon check-in to candy and a warm greeting in the lobby everytime we went by it felt like a exciting home away from home.
The lobby and eating area at Aloft are modern and fun.
We certainly loved the Billiard table and corn hole games for family fun while we were at the hotel. In fact, my husband and I even snuck in a little date night in the lobby after the kids were asleep. (We have a kid old enough to babysit now!)
Food at the Hotel
The Aloft Hotel in downtown OKC offers a breakfast area called "Refuel". They have various menu items priced at $8/bowl. Gluten-free, vegan and vegetarian options are offers, which I thought were delicious. But the kids much preferred the french fries with bacon and eggs (The Original). The Refuel area also offers breads, cereal, juice, snacks and fruit for purchase.
You'll also find a Bar and food area called "Remix" (*no kids allowed). With modern and hip design, you can enjoy food and drinks before going to bed at night.
Location
The Aloft Hotel is in a great location for easy access to everything OKC has to offer.
While many of the attractions in OKC are driving distance, there are plenty of Lime scooters available to rent around the hotel. The Riverwalk in the Bricktown area is close enough for a walk or electric scooter.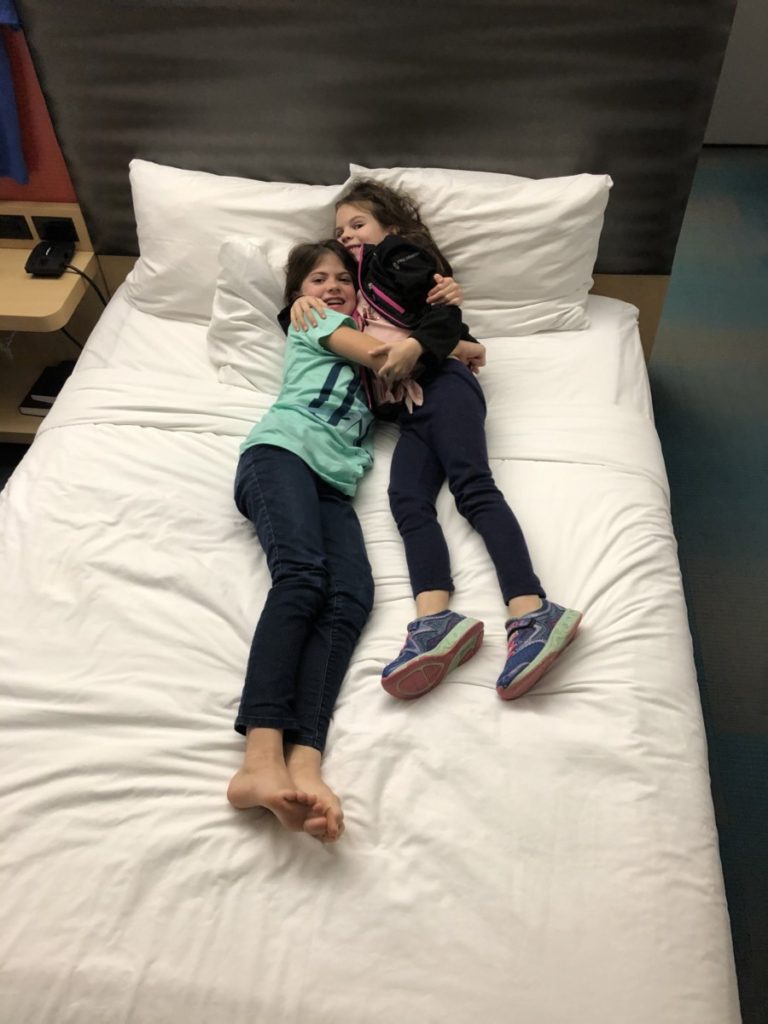 Hotel Points
Since we are Marriott credit card holders and Bonvoy members, we love using and accruing points and status while staying at Marriott brands. Sign up for the credit card now to get an opening bonus and start accruing points toward your next stay.
Learn in OKC with Kids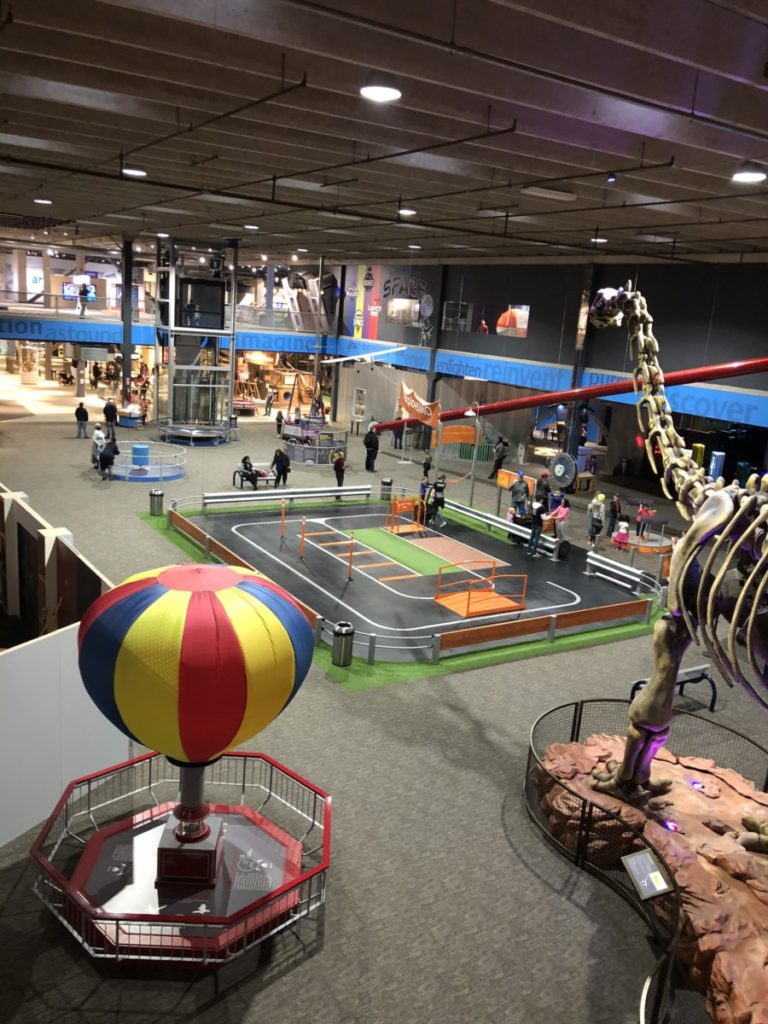 Do not miss the science museum in Oklahoma City! We have been to several Science Museums around the country. We always love them. They are so interactive and educational. But, I dare say the OKC science museum was our family's favorite of all!
The museum offers live science shows, movies, and scheduled interactions planned throughout the day. These are all included in your entrance fee. Be sure to check the schedule when you arrive and decide what you want to attend. Set an alarm or you may just play right through the scheduled event!
We originally planned half a day in this location. We ended up spending 5 hours and coming back later for another hour of fun at the end of the day. And we wished we had even more time.
I would plan a full day for this museum. It has 2 levels and multiple exhibits. All my kids from ages 3-11 were completely enthralled and engaged the entire time we were at the museum.
This is a large zoo with many different animals and enclosures. All the favorites are accounted for; lions, tigers, giraffes, zebras. But I loved a few of the more rare sightings like leopards, red pandas, wallabys, and rhinoceros.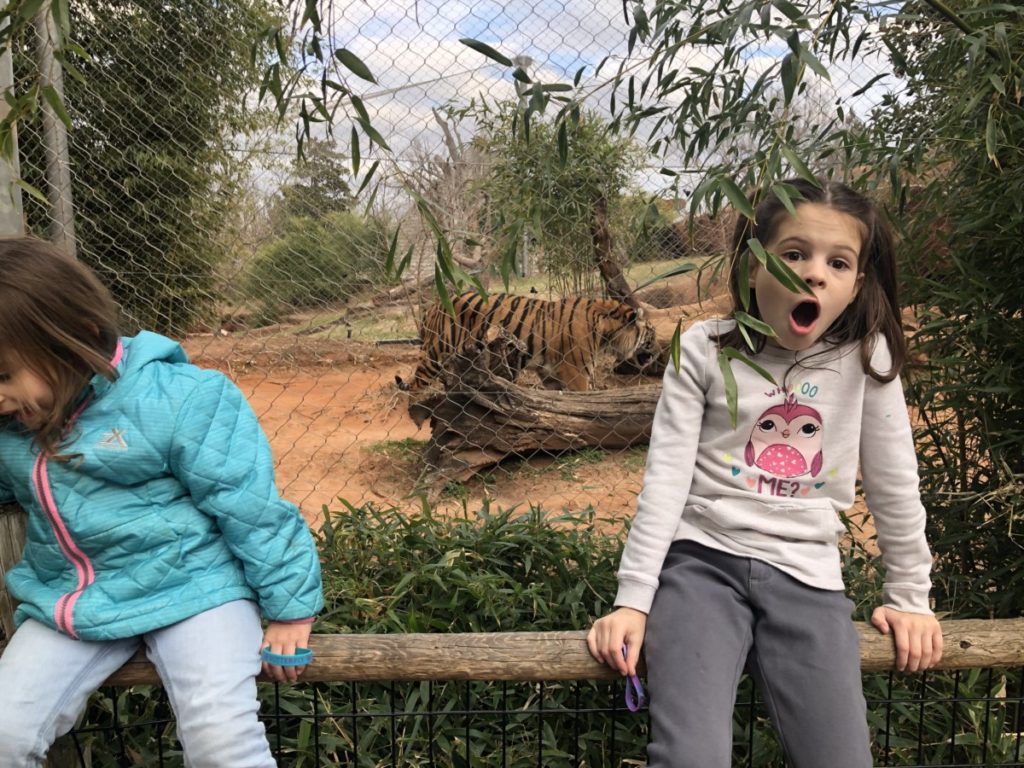 Don't miss the amazing Children's zoo if you are in OKC with kids. There are plenty of play areas with animal enclosures all around. The kids can feed and pet the goats, hop with wallaby's and swing with monkeys as they play at the zoo.
Kids will love the close look they get on the animals at OKC zoo. It is well-planned for optimal viewing and a nice pleasant walk around the area.
One of our kid's favorite parts was the statues of the animals we were looking at. They could touch, climb on and interact with the animal in a safe and fun way while seeing the live version in the enclosure.
The presentations at StingRay bay, Sea Lion and the giraffe feedings happen throughout the day. Check the schedule to attend those events.
OKC zoo also offers live "Ask a Keeper" programs throughout the day. Meet near each animal habitat for a 15-minute chat with the experts.
Wallaby 10
Galapagos Tortoise 10:30
Big River Aquarium 11:30
Great EscAPE 1:30
Elephant 2
Red Panda 2:30
Cassowary 3
The zoo has a golf-cart train ride, called the Elephant Express Tram, that will take you around the whole zoo. Once you board there are 4 stops where you can get off and on at your leisure.
If the kids need a little downtime, head over to the jungle gym area to let them mimic the animals and play, swing and climb.
If I'm being honest, I was a little worried my kids would not be interested or engaged at a History Museum. I thought this would be a short stop on our schedule. I was so wrong.
Inside this rather large building that hosts other businesses and conference rooms, the History Center is four separate exhibit spaces – 2 upstairs and 2 downstairs.
You'll find authentic historical pieces that you can't touch. Right next to it, there will be a 'hands on' play area with a similar piece. The museum provides dress-up clothing and props so the kids can create and play to the end of their imagination.
As an adult, I enjoyed the time to read or learn about Oklahoma history as my kids were fully immersed in creating their own plays about history.
My oldest boy played a video game about drilling oil as my girls set up a dinner on a steamboat. My toddler just loved getting dressed up. And they all got on stage to sing and dance to the musical "Oklahoma.
Don't miss this unique and incredible museum on the south end of OKC with kids. Here you will find one giant room with skeletons of large animals hanging from the ceiling or standing on the floor. Both the upper level and lower level are lined with skeletons from every animal imaginable behind glass cases.
Before you head inside, check out the flesh eating beetles cleaning off the next skeleton for display.
Inside the large 2 story room, Grab a scavenger hunt (3 different levels of play) and get started seeing the inside structures of your favorite animals.
I especially liked going to the skeleton museum right after we saw live animals at the Oklahoma Zoo. It was fascinating to see their insides with everything so close together, too.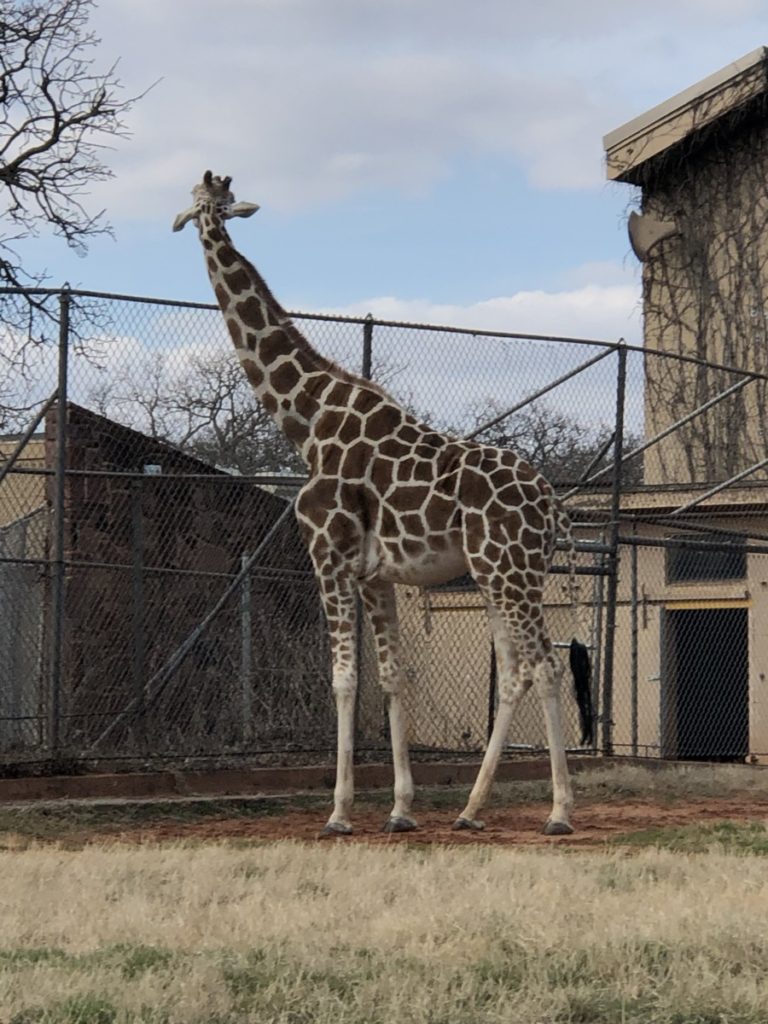 I was fascinated by the skeletons from the snake, miniature frogs and bats. We all learned things about animals we didn't know before.
My toddler was a little confused by what she was seeing and with nap time coming on was a bit cranky. But as we headed upstairs, she found a child's paradise of stuffed animals, animal puzzles, books and toys. She was set playing so the big kids and I could keep working on our scavenger hunts. With the open area, she could play safely while we enjoyed the skeletons.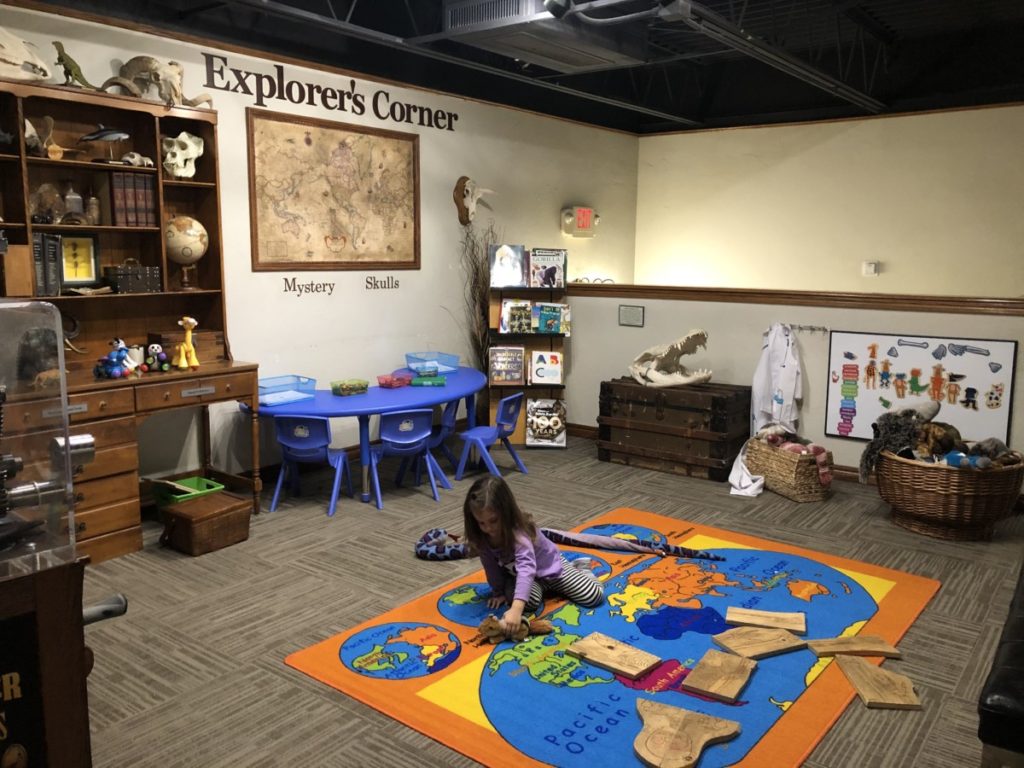 The best part of our time at the Skeleton museum was dissecting owl pellets. For an extra cost, each person gets their own owl pellet. You never know what you will find inside, but it will definitely be a skeleton.
Sit at a table set up with tweezers and a laminated bone guide to discover what's inside. your pellet. What began with a bit of disgust that this was owl "waste" soon turned into delight as my kids discovered small animal bones and created their own skeleton to take home.
And of course, we left with another herd of stuffed animals which were so reasonably priced as a souvenir.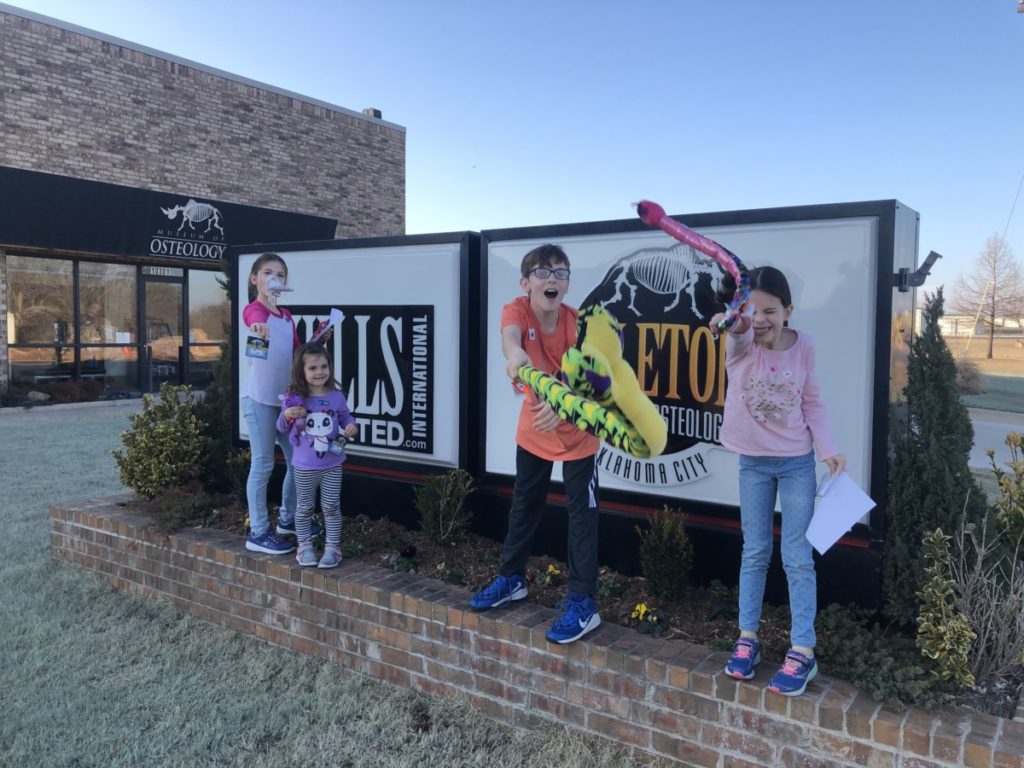 The place of the Oklahoma City bombing in 1995 is now a beautiful symbolic memorial.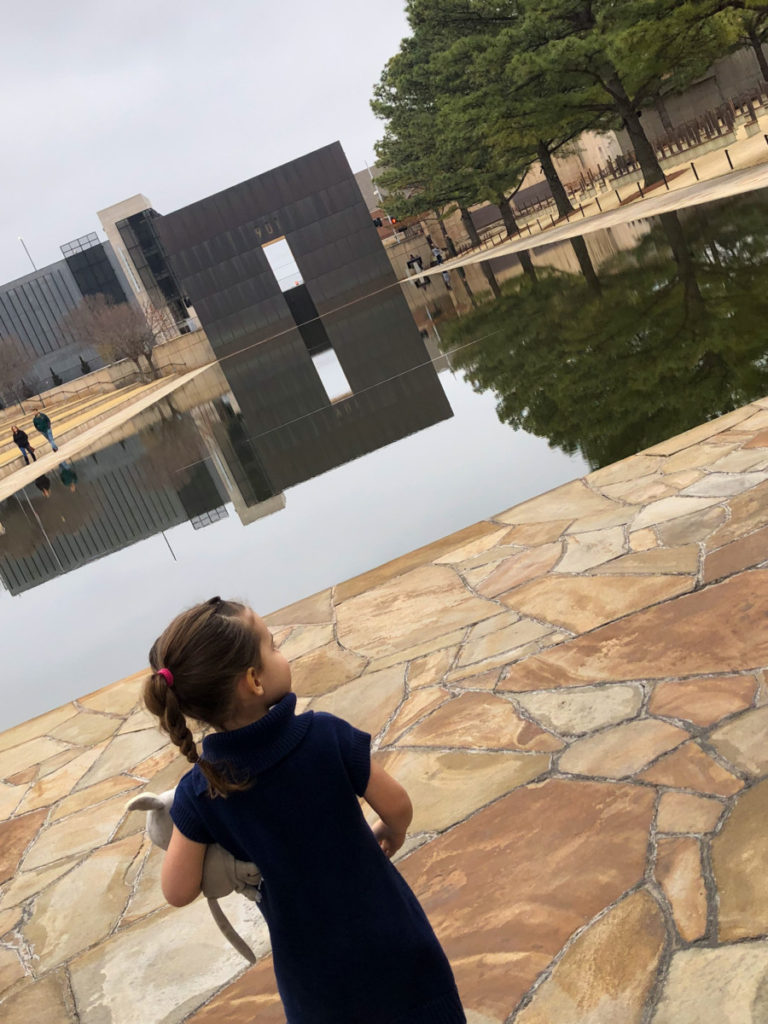 There are two large walls with a reflecting pool in the middle. One tower reads 9:01… the time of innocence. The other wall reads 9:03 the beginning of healing. The time in between, when the bomb went off, is now a peaceful rest place for those who lost their lives.
You will also see the survivor tree that is still standing after the bombing and is thriving up on a little hill.
There is also a museum to visit dedicated to anti-terrorism. It is free on the 25th of each month. My kids were a little young to internalize the heavy topic, so we didn't go inside the museum. But the outdoor memorial was peaceful and we were able to talk to our older kids about what occurred here.
Dig into the states history and culture with art and historical relics from Cowboys, Indian and other founders of the state.
We loved the rodeo display with screens playing the events for us to enjoy.
The old town replica included a dark street with a bakery, saloon, schoolhouse, church, bank and more. The virtual reality of the dust storm hitting Oklahoma was powerful and impactful.
Much of this museum is an art display. Several rooms dedicated to Western, Cowboy or Indian works of pottery, art and sculptures.
From the lobby, head outside for walking paths around statues and a creek that is peaceful and the perfect place to let the kids roam.
In April, this museum will open an outdoor play space for kids. We only saw the construction, but my kids were dying to come back to enjoy the activities.
Play in OKC with Kids
Do not miss this incredible park. It opened in October 2019 and is completely free. There are so many play features including a tall tube slide, rock climbing walls, sand boxes and rope climbing. A section of the park is fenced off with officers patrolling the exit. Perfect for keeping the whole family safe as the kids play.
Make time to walk over the bridge right behind the park to find the Scissortail structure that is the icon of OKC, and where this park gets its name. The scissortail bird is the state bird of Oklahoma. You won't miss this eye-catching structure. as you drive under the bridge during your time in OKC. Getting up close and personal makes this a great place with kids.
The park also includes tons of space for playing, running, or biking or scooting along the paths.
It's hard to describe this art installation in downtown OKC. These rooms have been completely transformed into art that you can touch, climb and walkthrough. There is even a tunnel to climb up and slide down a slide to come out in the underwater world.
Make sure to include 3D glasses to enhance your viewing experience. We found that the glasses didn't stay on the kids long, so maybe just a couple pairs to pass around.
This is a maze of rooms with multiple entry and exit points, so we were a bit worried about losing a kid as they climbed through a tunnel. Luckily, everything is one big circle and once you are familiar with the layout, you can go around again and again.
The Myriad Botanical Gardens are in downtown OKC and are completely free! They include a walkway around a duck pond, water cascading underneath the crystal bridge and even a stage and seating for performances.
The Children's garden is an incredible play space with garden elements throughout. There is even a shaded structure that is a splash pad area for those hot summer days.
Crystal Bridge is a giant greenhouse that includes plant life from the rain forest as well as the desert. As soon as you walk into the warm, humid climate, you are immersed in a rain forest. The path takes you up to the canopy of the trees to look down into the foliage.
Right in the heart of the Bricktown shopping area is a full-scale bowling alley and arcades. The giant screens at the end of the lanes, fun music and food delivered right to your table create the perfect ambiance for a night to remember in OKC with kids.
Have some pizza and play a few games at Hey Days during your family stay. They have shoe rentals and bowling balls of all sizes so everyone in the family can have a great time.
Eating pizza while taking turns bowling and cheering each other on is perfect for the whole family.
The kids had a great time, but even with the bumper pads, I got 5th out of 6 in my family. I guess mom needs more time bowling! My kids were thrilled to beat me!
Grab a treat at Pie Junkie or Roxy's as you wander and soak in the art in the Plaza District. The cool thing about these walls and fences is that they are constantly being rotated and renewed. You can even apply to put your own artwork up!
Eat in OKC
Hideaway pizza is delicious and unique to OKC. There are several locations around the city, so find one downtown or a large location a bit further out. Hideaways is so kid-friendly with plenty of activities and food just for them.
The pizza is amazing! The cheese is plentiful and the crust is baked to perfection. If you like tomatoes and mozzarella, Paradise Pie lived up to its name perfectly.
Hideaway pizza is must-visit during your OKC with kids' visit.
Although there are several locations, the one in the Bricktown district is authentic. Located in an old brick building, you find a unique and delicious food combined with cool ambiance.
You must get the bottled root beer! Its some of the best we've had. With pizza, burgers, sandwiches and more on the menu, everyone will find exactly what they are hungry for.
The restaurant provides coloring pages while the kids wait and kid meals that are larger in portion size. This was a great location for families. In fact, nearly every table we saw had kids at it!
Braums
Braums is one of our favorite hamburger and ice cream joints in DFW, but it actually all started in Oklahoma. You can take a farm tour just southwest of OKC of where it all began. You'll see many Braum's locations around OKC. Make sure you try their burgers, fries and a thick and creamy hand-dipped ice cream shake.
Honey Biscuit
Try a breakfast here!
Waffle Champion
Located in the heart of the Mid-town Shopping area, closes at 2 pm.
Roxy's Ice Cream or Pie Junkie
Desert located in the Plaza Walls area. Grab a treat while you see the art! Closed Sundays
Enjoy hot melts and grilled cheese sandwiches at this restaurant and pub.
More venues for Kids in OKC
If you have more time, there are plenty more activities in the OKC area for fun. Try these out!
Railroad Museum (Free! Open on Thurs-Sat)
Frontier City (Roller Coasters and Waterslides)
Firefighter Museum
Riversports Adventure Park
Brickopolis
Max's Magic
If you want to make a whole week of fun, stop somewhere along the way to and from OKC. Here are my top places I want to see.
Tulsa- The Gathering Place
Arbuckle Safari
Chickasaw Cultural Center
4-Day Ideal Itinerary
To make things easy for you, I've created an itinerary that helps you optimize time in each venue and location. The eateries are close to the activities so you can have the best time and best food.
Arrive in OKC. Check into Aloft Hotel. Play Billiards and corn row or go swimming.
Day 1
Breakfast at refuel area in Aloft hotel
Science Museum of Oklahoma
Lunch on-site or bring your own
Firefighter museum or Railroad museum
Dinner at Bricktown Brewery
Walk or scoot along Bricktown Riverwalk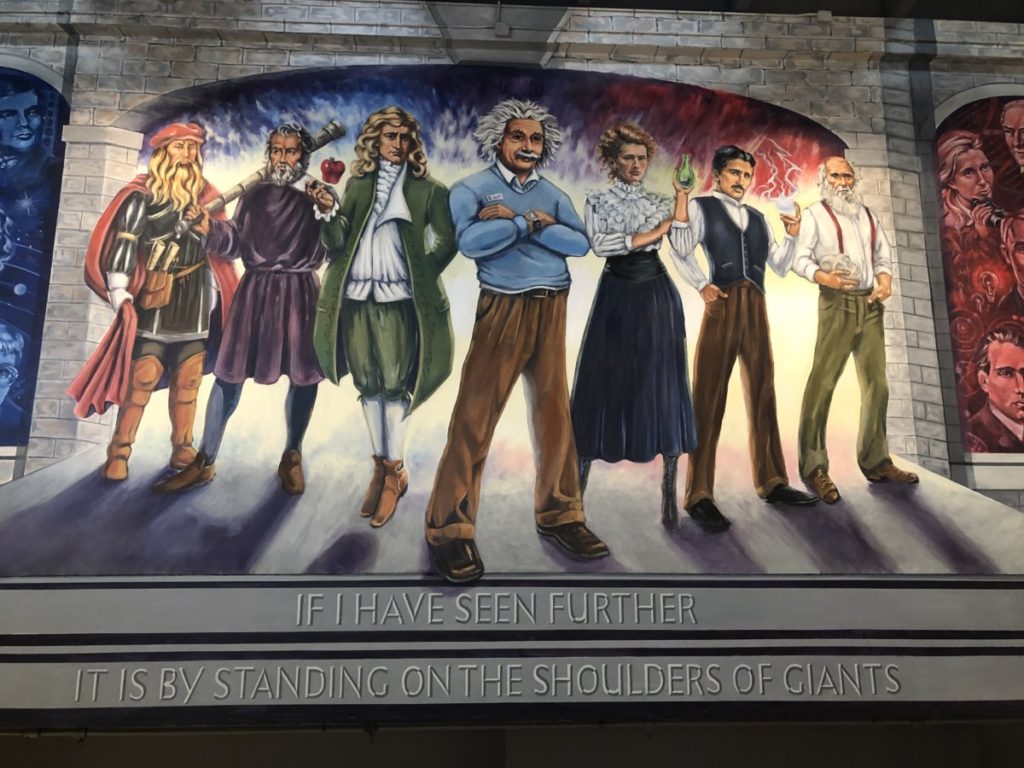 Day 2
Oklahoma Zoo
Lunch: Braums
National Cowboy and Western Museum
Scissortail Park and Bridge
Dinner: The Wedge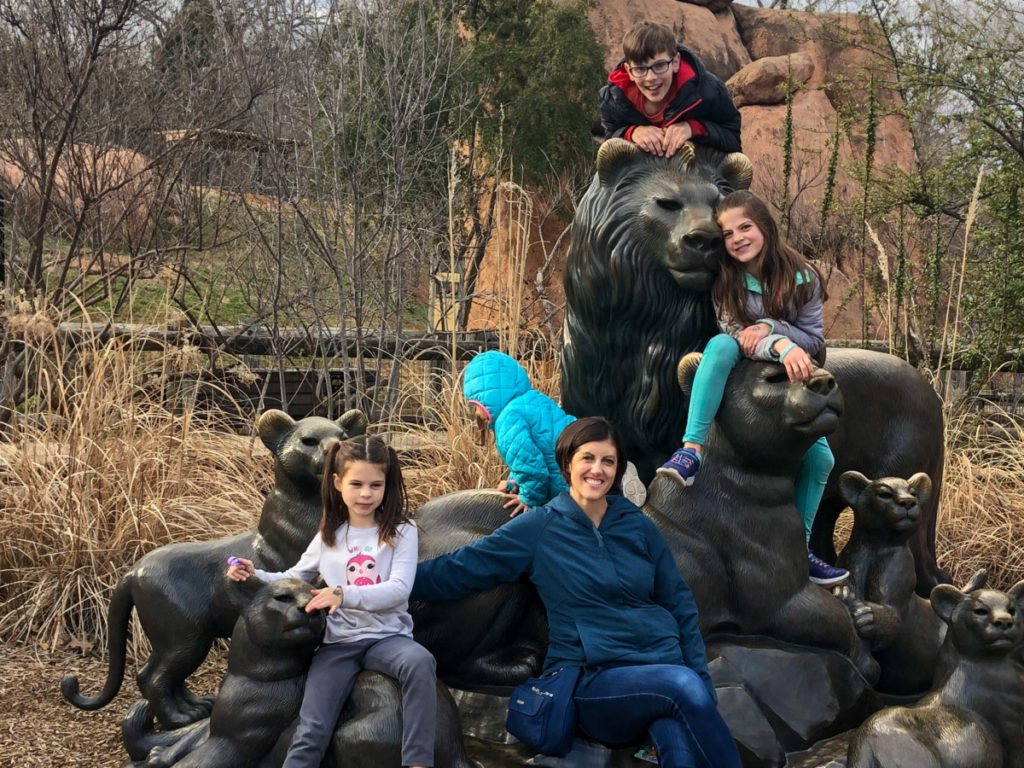 Day 3
Outdoor Symbolic Memorial/ Memorial Museum (if appropriate for your kids)
Factory Obscura- Mix Tape
Lunch: Hideaways Pizza
Plaza Walls
Desert at Roxy's or Pie Junkie (or both!)
Myriad Botanical Gardens and Crystal Bridges
Dinner, Bowling and arcades at Hey Days
Day 4
Breakfast: Honey Biscuit
Oklahoma History Center
Lunch: Waffle Champion in Midtown Shopping area (closes at 2 pm)
Museum of Osteology (Skeleton Museum)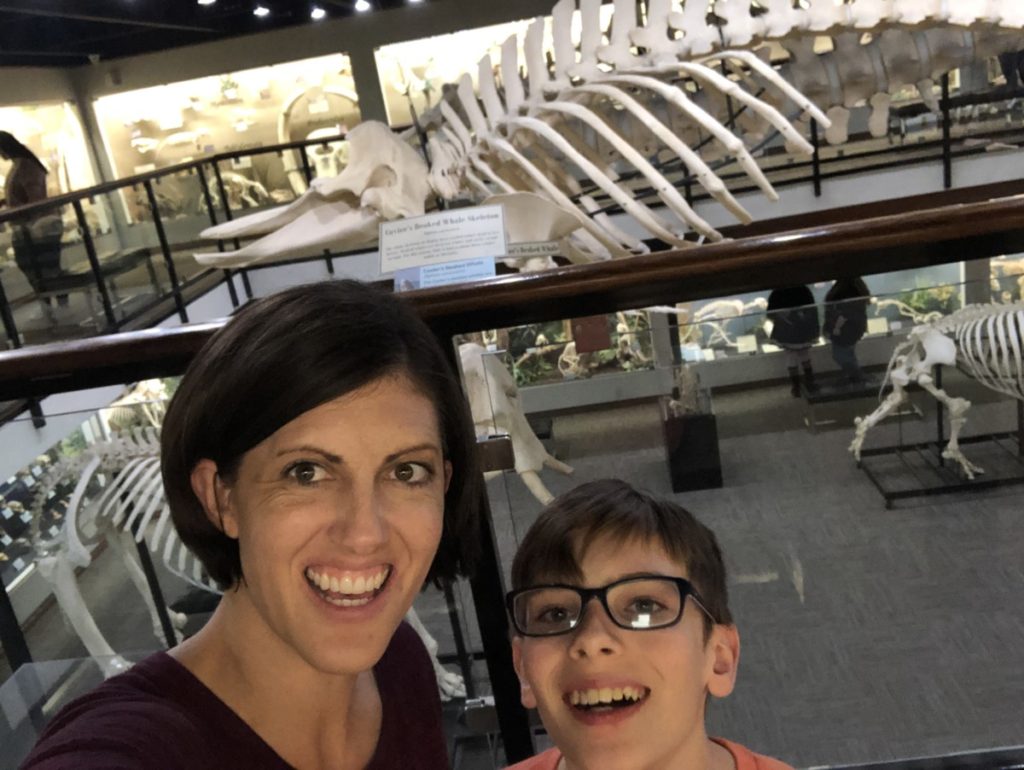 For more ideas of family-friendly spaces in Oklahoma City, visit OKC tourism website.
Oklahoma City with kids is guaranteed to appeal to all ages for family fun that will be memorable for years to come. Would you recommend any other places to explore in OKC with kids?
Like this? Pin for your next adventure!
You may also be interested in
Fly by the Seat of our Pants contains affiliate links. When you buy through the links it helps keep this website running, at no extra cost to you.