**Our family worked with Mall of America to experience these attractions. All opinions are our own.
You feel like you've been to the mall and you are pretty sure you know what to expect. But the minute you walk in the Mall of America in Minneapolis, all those expectations will be blown away. This 5 level labrinth of poplar and unique stores centers around an indoor amusement park- Nickelodeon Universe.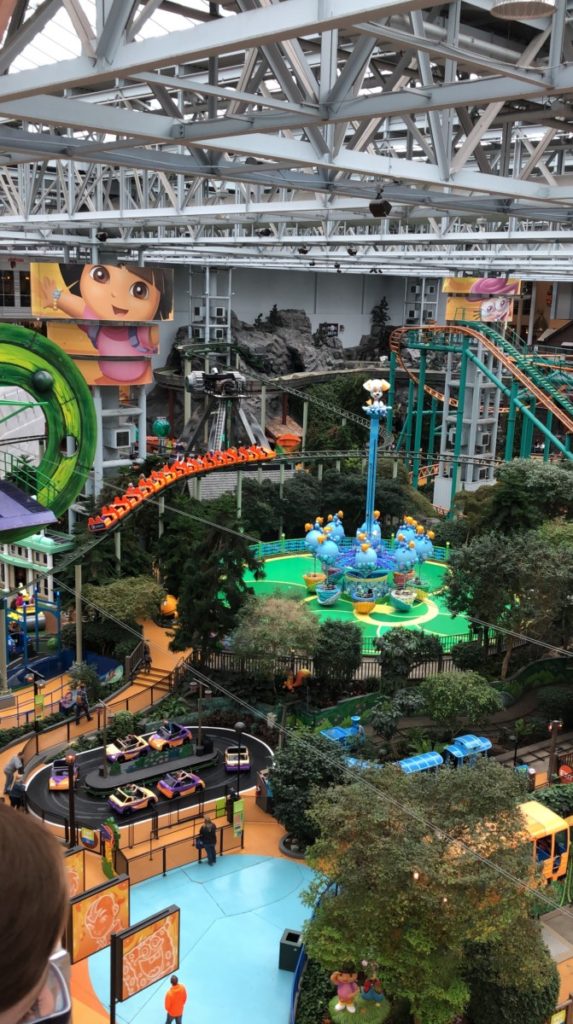 The Mall is massive as you will understand when trying to find parking. Make sure to jot down where you left you car as there are lots on all sides of the mall.
When took our kids to Minnesota, our main purpose was for family fun and vacation over Spring Break. We had heard of the Mall of America, but didn't realize how extensive the entertainment options you can find there. Typically, we don't shop on our vacations, so we normally wouldn't visit the mall. But in this case, the Mall of America is a tourist attraction.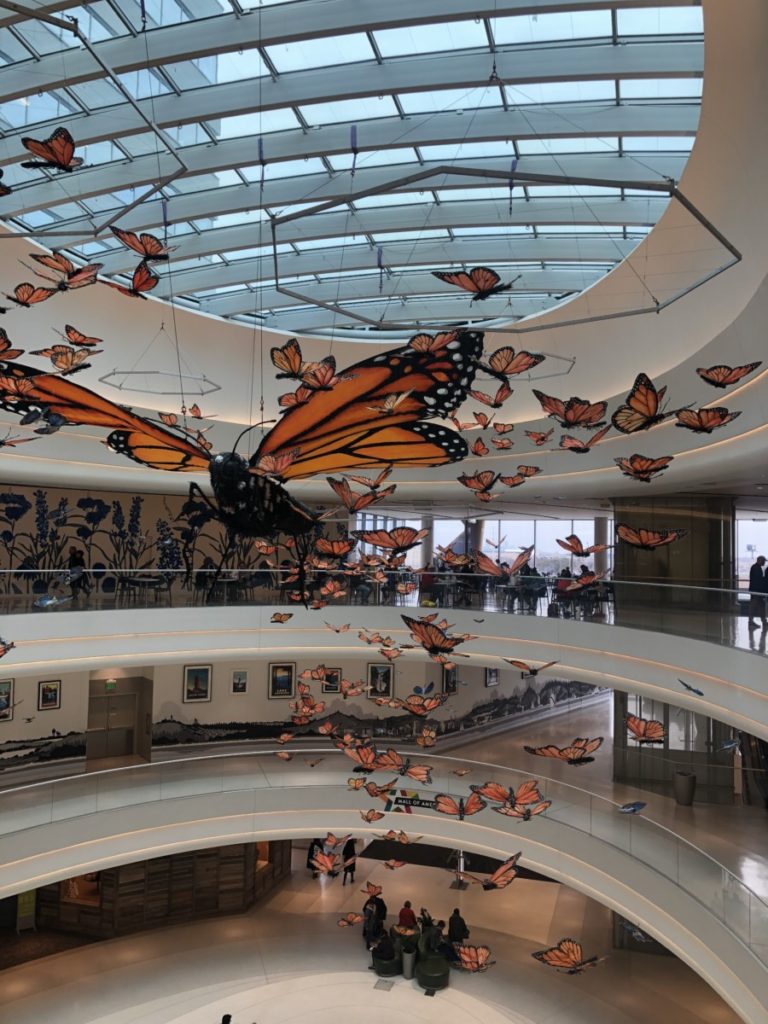 The main attraction you cannot miss inside the mall is the indoor amusement park in the dead center. All of the levels are built around this
Our main purpose of visiting the Mall of America was to take our kids on a few rides at Nickelodeon Universe. We had no idea for the full day of fun we were in for!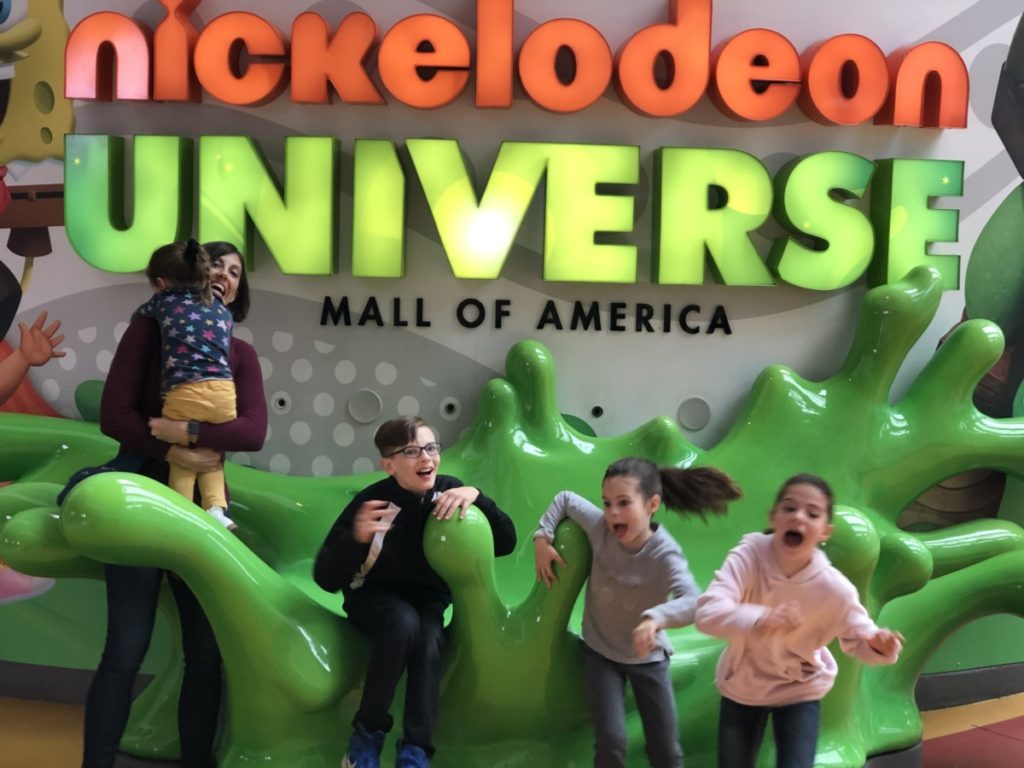 Unlike other amusement parks, anyone can enter the rides area and see the roller coasters, log plume, spinning rides and fun.
Ticket Options
You can pay per ride or get an all day pass to ride to your hearts content. There are options for single rides, points to ride multiple rides or all day, unlimited ride passes.
The all day (or 2-day) all-ride pass is the best option for Nickelodeon Universe. We spent from 10-5 and rode everything we wanted several times. Getting there early means the rides are empty and you can ride the coasters over and over. Log Ride and Spongebob were the longest wait for us.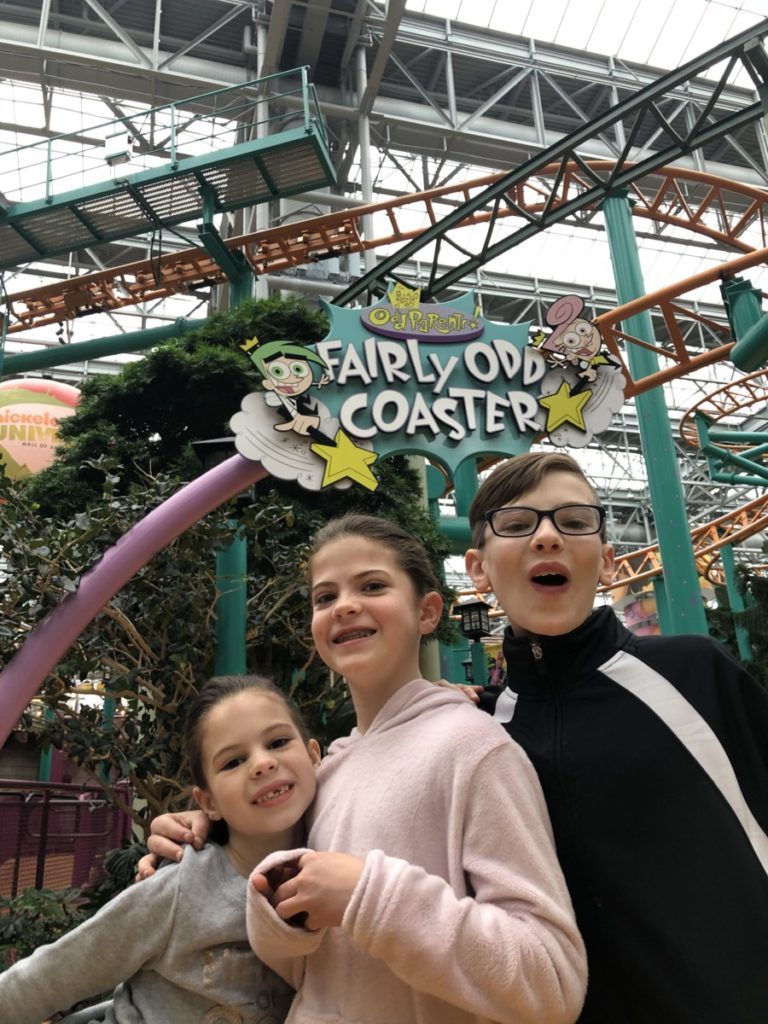 If you are actually going to the mall to shop, but need a quick break for the kids, head to the roller coasters or other rides! You can find a ride perfect for all ages.
You'll love the Proximity

How this amusement park fits together in small spaces inside the mall is incredible. I loved that every ride is within a few steps of each other. Since our family has a few older kids and a 3-year-old we could easily split up, ride age-interesting rides and be back together as a family within a few minutes.
Our Favorite Rides
If you only have time or resources for a few rides, I'll share the ones we loved best. Our personal family favorites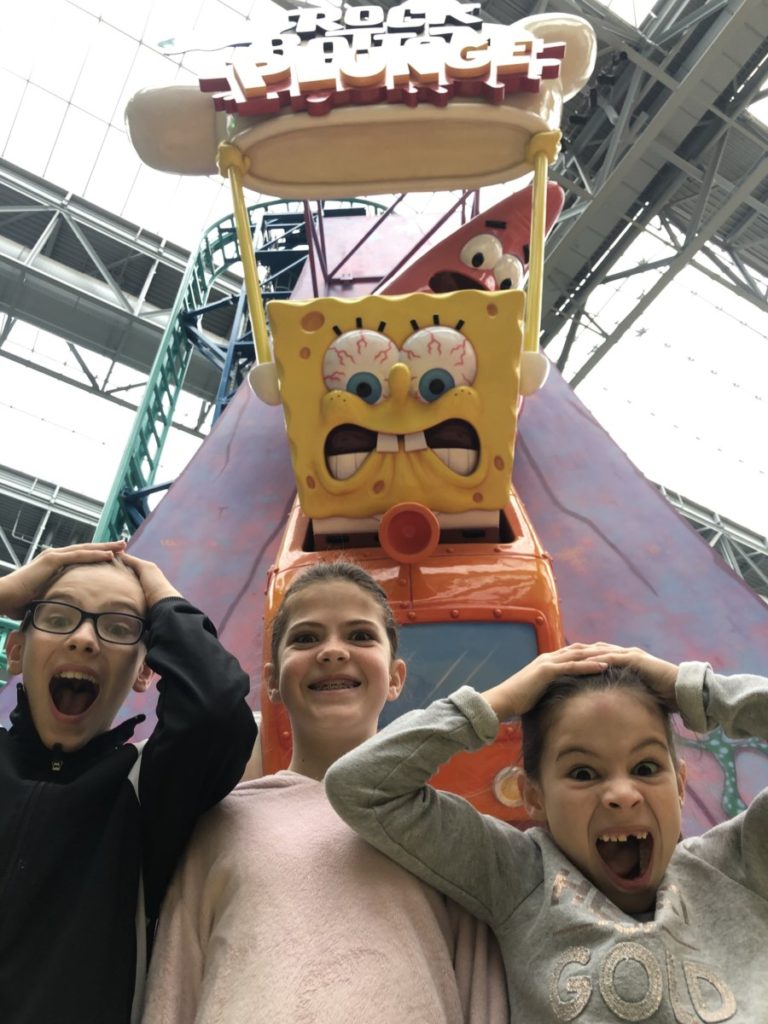 If you take the escalator or elevator down to the underground level, you will be treated to an under the sea adventure.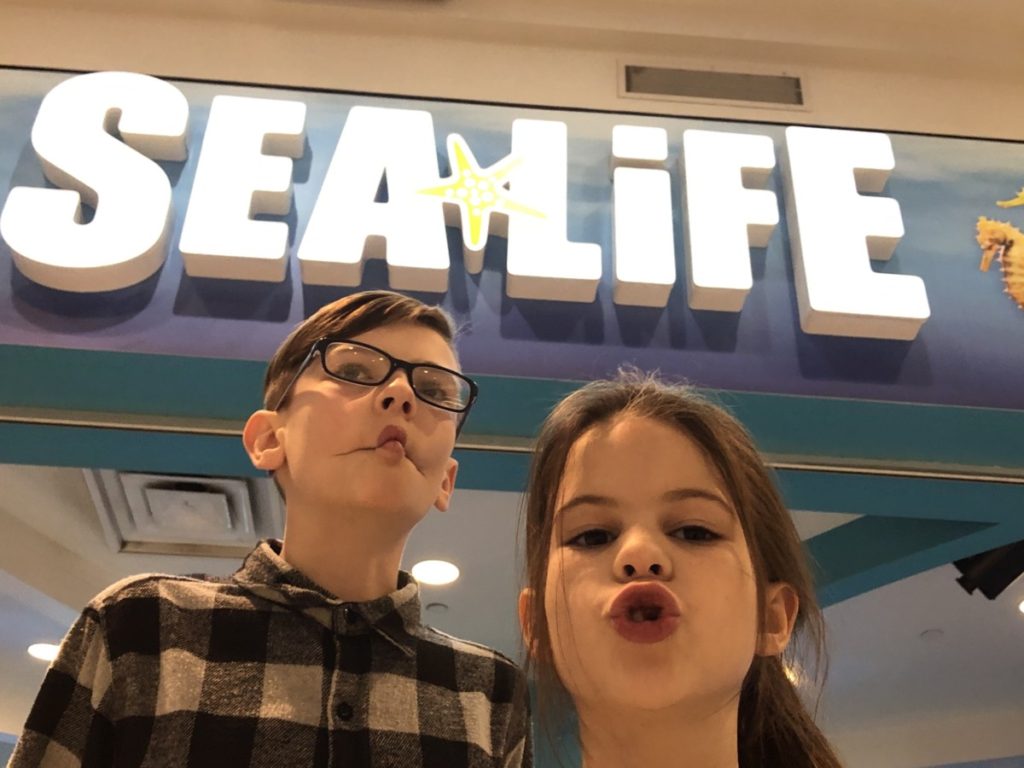 Sea Life Aquarium offers you glimpses at fish, sharks, rays and even alligators. We saw the most interesting creatures we never knew existed during our journey.
The kids can fill out a junior explorer booklet to earn a prize at the end of the tour. There are guide posts with stamps to complete their booklet. But watch out, you may be too interested in the displays and miss one, much to the sadness of one child.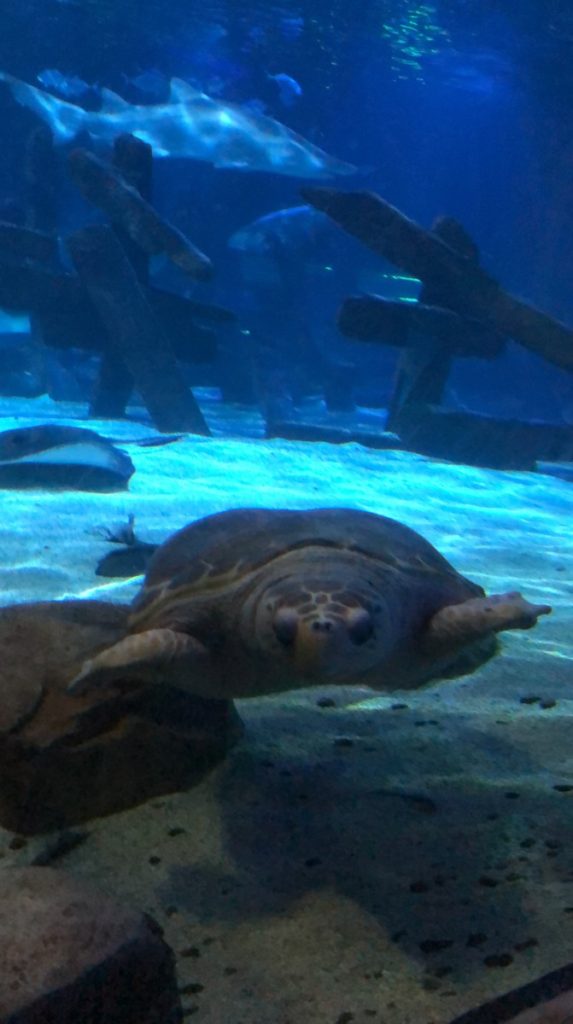 Inside the Mall in the same section as Nickelodeon Universe is the FlyOver America ride. You do pay for this ride separately. I can't say enough about how amazing this ride is. We chose to Fly over Hawaii since our family loves Hawaii and we knew all our kids would recognize at least parts of the movie. When the bar drops down and your seat moves out over the edge everyone starts swinging their legs and ride begins. We flew over jungle cliffs, around plunging waterfalls and along the crashing waves on the beach. When we dove under the sea to swim with whales and dolphins we were estatic.
The ride is 4D so you are right up next to a huge screen that wraps around your peripheral vision. This makes you feel like you are right in Hawaii. You feel wind, sprays of water, bouncing and shaking. Unlike other simulator rides, I didn't feel motion sick during this ride. It was smooth and pleasant for everyone.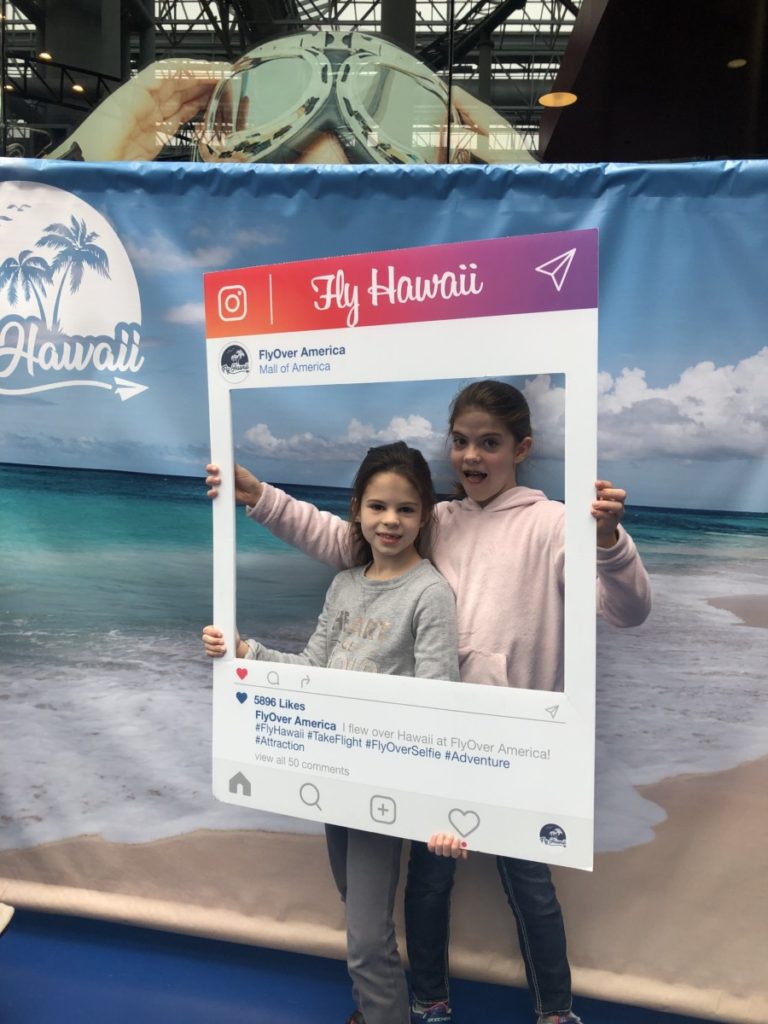 While FlyOver Hawaii Experience lasts about 20 mins, it will feel like it fly by. This is a unique and epic experience. Everyone in the family was fully engaged in the fun.
Other Options for Entertainment in the Mall of America
Just walking through the mall a few times, I noticed so many options for fun, entertainment and excitement. Here are a few I found on our 'walk ' through the mall.
As you can see, you could easily spend a week just visiting the Mall of America and not run out of things to do. Since we only had one day in the Mall, I'm sure we will return for more fun and exciting activities for the kids.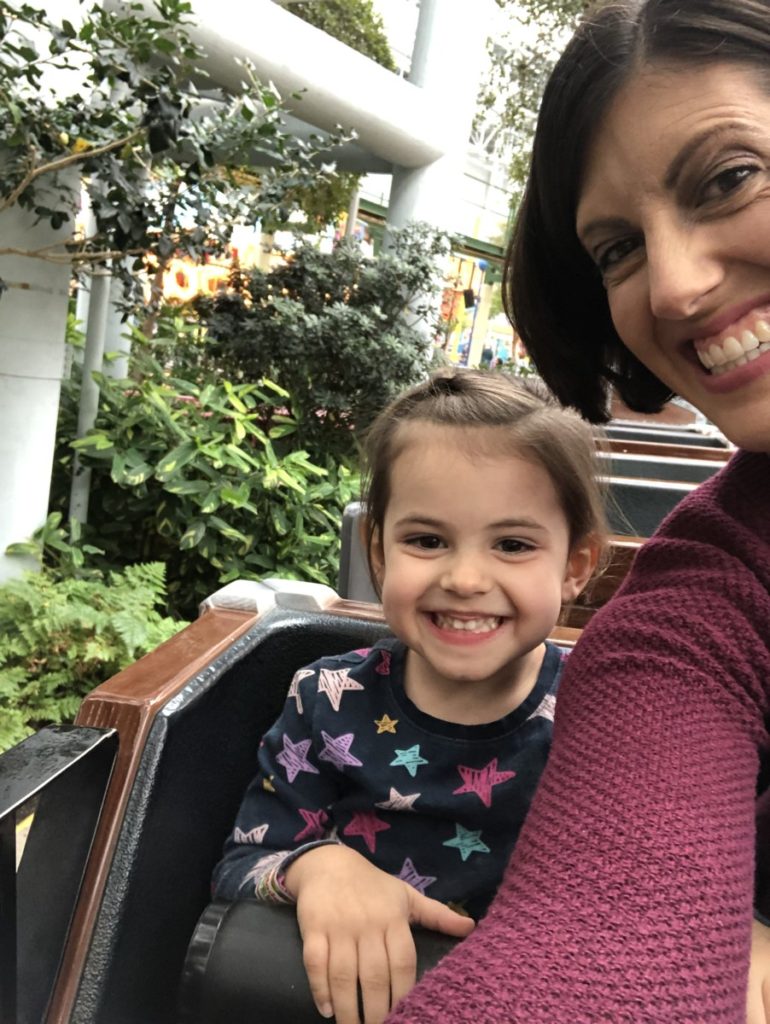 Food Options in the Mall of America
The food courts are unlike any mall experience I've ever had. With more options than I could fathom, we found exactly what everyone wanted. There is high-quality food and restaurants along with the fast-food my kids love. Everyone could get any lunch their heart desired and eat together in a common eating area.
Shopping in the Mall of America
While shopping is usually what you think of when you consider a Mall, we don't shop much while we are traveling with kids. We primarily went to Minnesota for family fun and vacation, but while wandering the Mall of America, we found every store we love plus so many more.
While the Mall of America definitely provides the usual shops, you'll also find large chain stores, such as Walgreens, Five Below and Best Buy, not typically in a mall.
When we head back to the Mall of America we would love to get all our back-to-school shopping done at the same location! With over 500 store options, you will not run out of options to find exactly what you need in this Mall!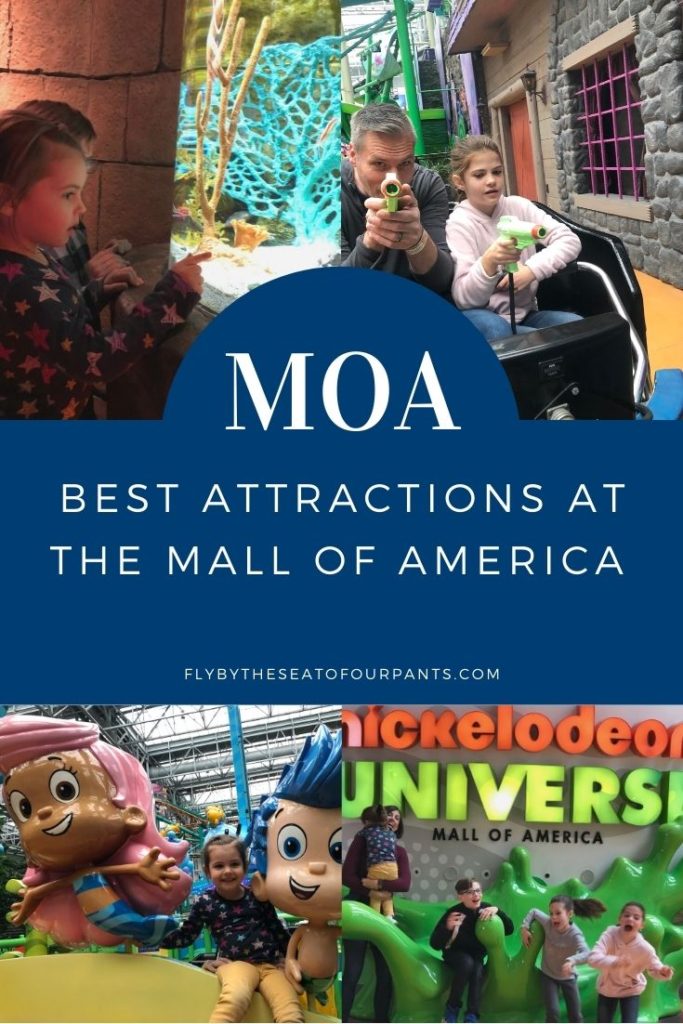 Tell me what to do in the Mall of America! I'd love to hear your favorite experiences or stores.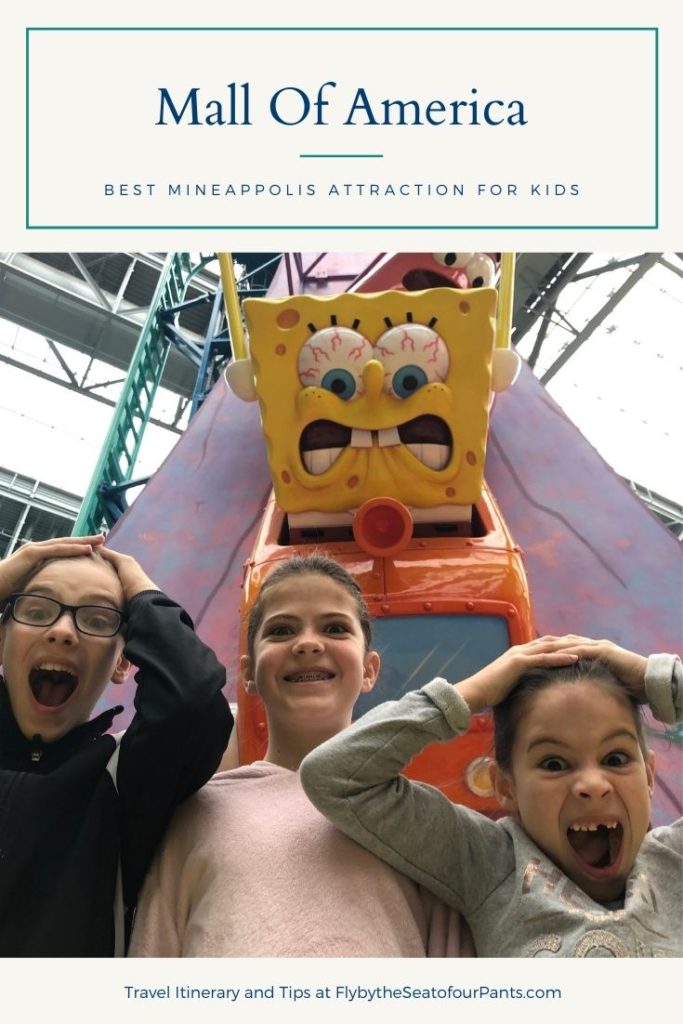 Find our entire Minneappolis Itinerary here.
If you liked this itinerary, you may enjoy traveling to Colorado Springs, Dallas or Moab.
Fly by the Seat of our Pants contains affiliate links. When you buy through the links it helps keep this website running, at no extra cost to you.